Who Needs DVDs When We've Got T-shirts?
What's being said in the forum now?
Click to join the Vital Arsenal forum!
I think it`s no exaggeration that Arsenal Football Club on occasion have come across as a trifle stuffy, lacking in a sense of humour one might say.

Well with the Fulham game imminent, one Eagle-eyed Arsenal fan spotted a rare lapse in that stuffiness on a visit to the club shop.

A Twitter user called Sam (@GunnerTweets, formerly known as @ClockEndSam) tweeted this picture of a new t-shirt on sale in the club shop prior to kick-off.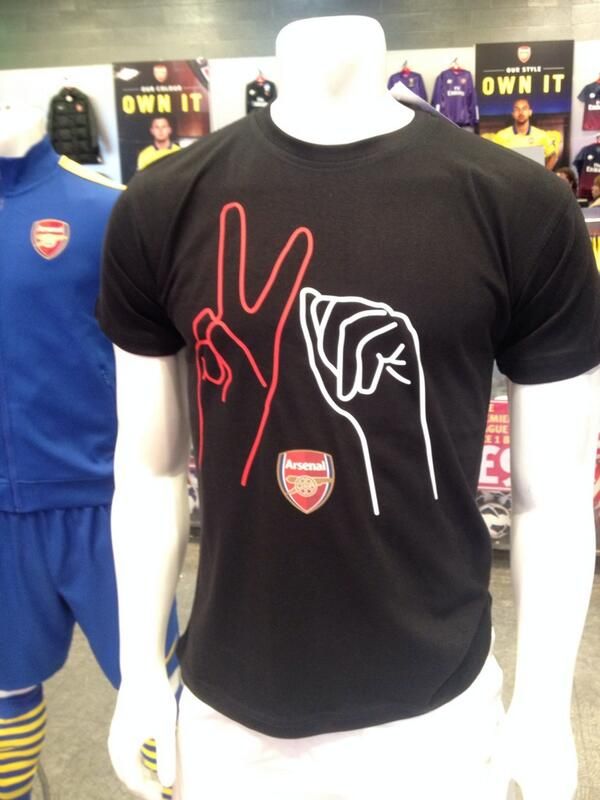 I want one!